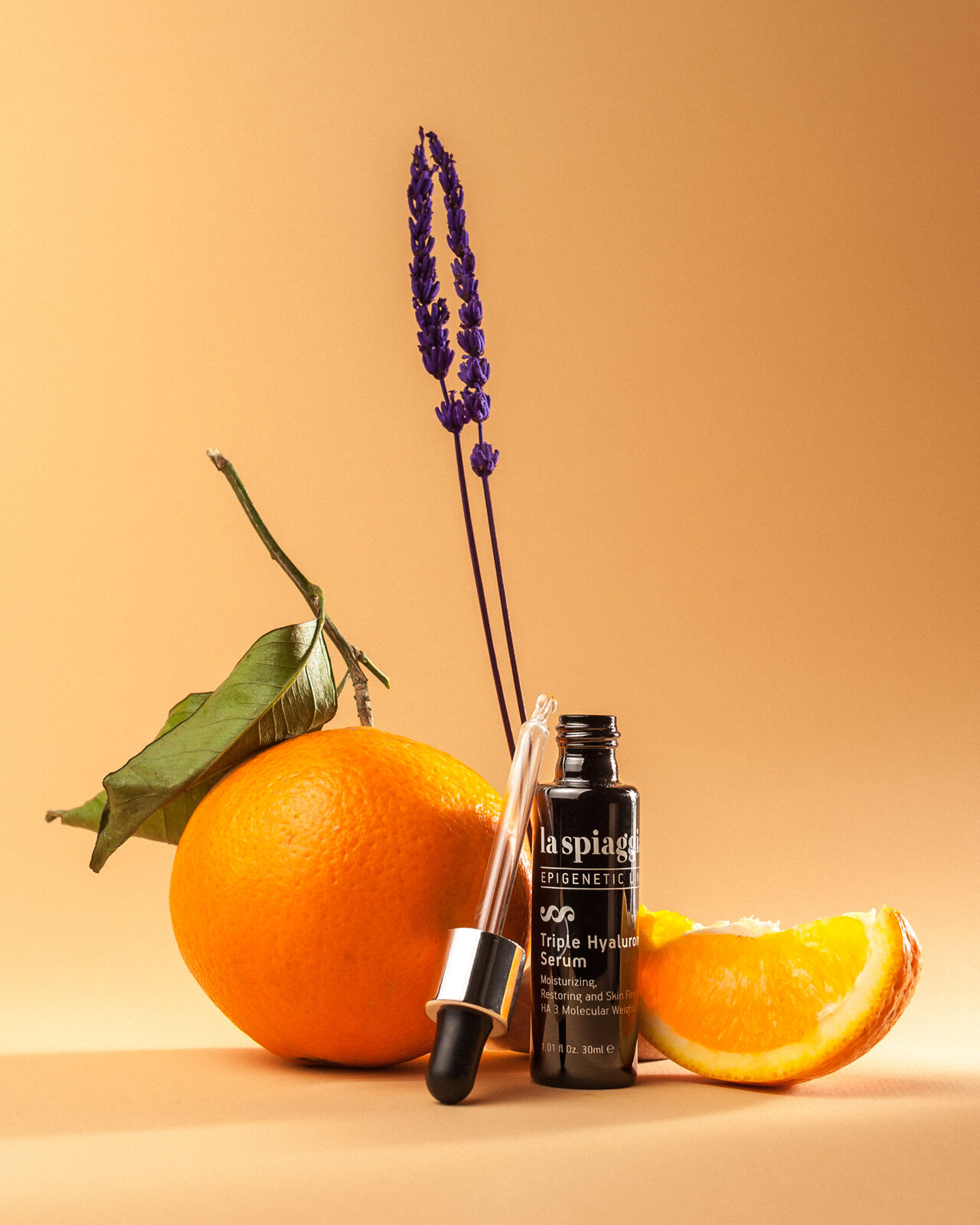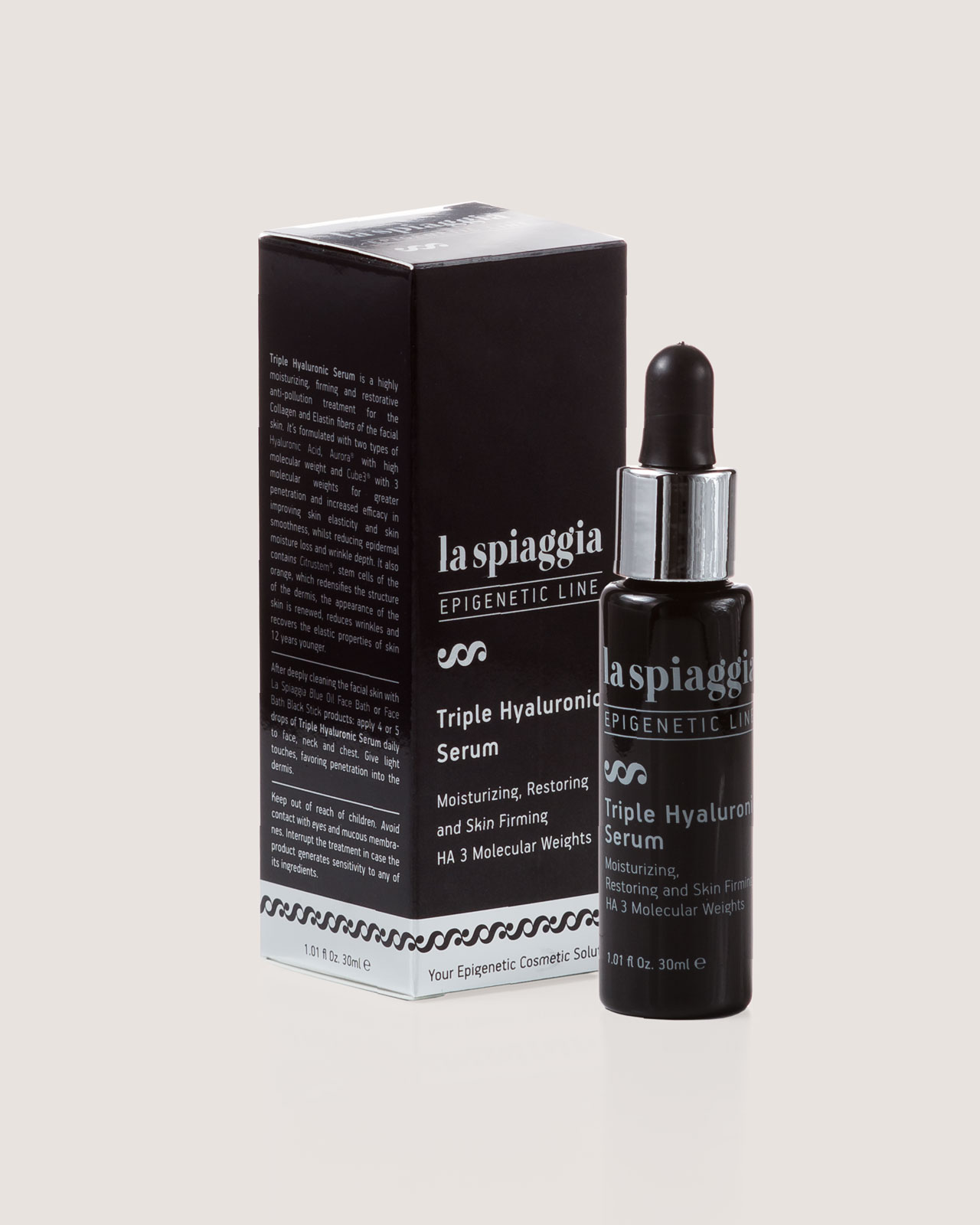 Triple Hyaluronic Serum (hyaluronic acid of 3 molecular weights concentrated at 1%) is an anti-pollution treatment with super-hydrating, firming and restoring powers of the skin's collagen and elastin fibers. It improves elasticity and smoothness while optimizing epidermal hydration and reducing wrinkle depth. Redensifies the structure of the dermis, the appearance of the skin is renewed, wrinkles are reduced and the elastic properties of a skin 12 years younger are recovered.
Highlights
Moisturizing, restorative, firming and wrinkle-blurring effect.
Specifications:
Rejuvenating facial cosmetic, presented in a glass bottle with dropper, 30 ml e 1.01 fl Oz.
Benefits:
Moisturizing, restorative, firming and wrinkle-blurring effect.
Aplication:
Apply 4-5 drops on face, neck and neckline, giving light touches favouring the penetration into the dermis.
Ingredients:
Hyaluronic Acid Cube3®, Hyaluronic Acid Aurora®, Citrustem® and Mica
Ideal for:
Anti-aging cosmetic suitable for all skin types at any season of the year.
Ingredients
Formulated with patented active ingredients of proven efficacy and the latest generation of biotechnology.
Cube3® Hyaluronic Acid: 3 molecular weight hyaluronic acid, has a greater penetration capacity and efficacy to improve skin elasticity and smoothness, while reducing epidermal moisture loss and wrinkle depth it. Helps regulating tissue repair, improving skin firmness and promoting younger looking skin.
High molecular weight Aurora® Hyaluronic Acid, which effectively hydrates and softens the outermost layers of the epidermis.
Citrustem®, obtained from orange stem cells, acts by reactivating the skin's defensive mechanisms and protecting skin cells against environmental aggressions. It also increases the expression of genes capable of improving the structure of the extracellular matrix and organizes and redensifies the structure of the skin, which regains a smoother and velvety feel. The skin's appearance is renewed, wrinkles are reduced and its overall appearance is improved, recovering the elastic properties of youth.
Mica, to bring radiance to the skin, due to its iridescent particles.